About College
The foundation of State Ayurvedic College and Hospital, Lucknow was laid in the year 1948 in the premises of K.G. Medical College, Lucknow under the vice chancellorship of Late Acharya Narendra Dev with the inspiration of Late Chandrabhanu Gupta. Dr. V.S. Yagnik was the first principal cum medical Suptt. of this college and subsequently the college development through the concerted efforts of Successive Principals.
Read More...
Principal's Message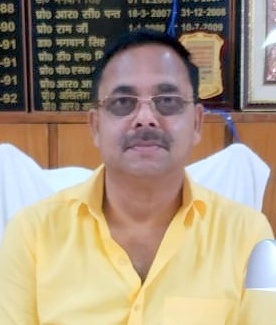 Dr. Prakash Chandra Saxena
(Principal)
With its objective to cater higher education to the unserved and underserved the areas State Ayurvedic College & Hospital, Lucknow. More...
Contact Detail
State Ayurvedic College & Hospital
Tulsidas Marg, Turiyaganj,
Lucknow - 226004 (U.P.), India
statayurlko@gmail.com
statayurlko@yahoo.com
www.saclko.in